It's the start of spring here in the Northern Hemisphere, and I've chosen to plant a flowering perennial garden. The winds of change have brought down trees, knocked out power and fence slats, and the Spring Equinox is topping it all off with sleet today!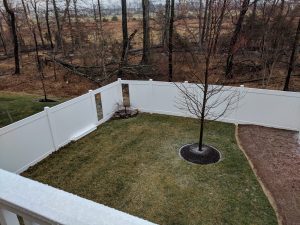 And, I couldn't be happier. A year ago I had a turning point. I had quit my job–blaming defective male energy as the culprit, soon thereafter recreated some drama to tap my original trauma—also created by defective male energy, and I truly wanted to die. I had been caught in this trap for so long. INSTEAD, I GOT ROYALLY PISSED OFF—middle-finger-kind of pissed off. Now, I was ANGRY at the whole damn universe. Guess I have some powerful male energy, too!
In one week, I found a job where my glass office was surrounded by rose gardens and 18 holes of lush greens, rented a gorgeous townhouse for Wisdom Light Retreat Center, and sold my condo. Masculine energy is aggressive and gets things done! I was on a mission. I was putting it all on the line, giving the universe a two-year ultimatum. "Either YOU turn things around, or I am out of here."
My parents always said that I was stubborn. Others might say I persevere. I say create NOW or die. So creating, I am! I'm taking some time off this summer to write a new program called, One Size Does Not Fit All: Redefining the Shape of Your Life. It is the synthesis of my years of work as a wellness practitioner and spiritual therapist. And, of course, our work is always our therapy. I can only offer to you what I have learned myself.
And, I'm planting that soul garden. She's only a curve right now, but the spiritual support team is being called in. I invite you to enter the gates with me.